So I was fiddling with my camera just a while ago and I decided to take some photos of my darling beautiful violin.? She's?(yes, I'm?convinced it's a she)?a french instrument from Paris made in 1892 and I thought I'd like to share?her with the world.

And its beautifully carved scroll!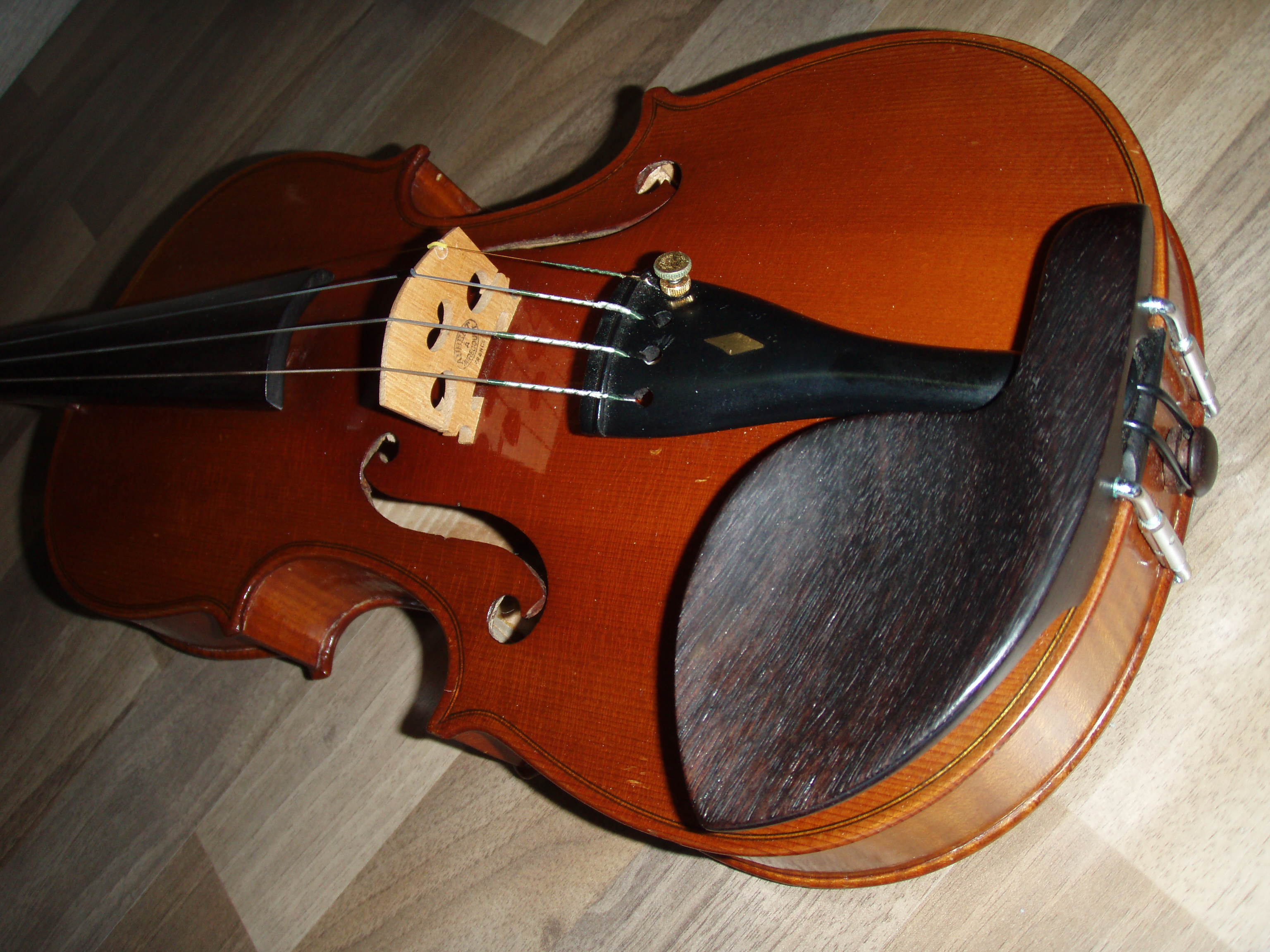 Here's a shot from the bottom!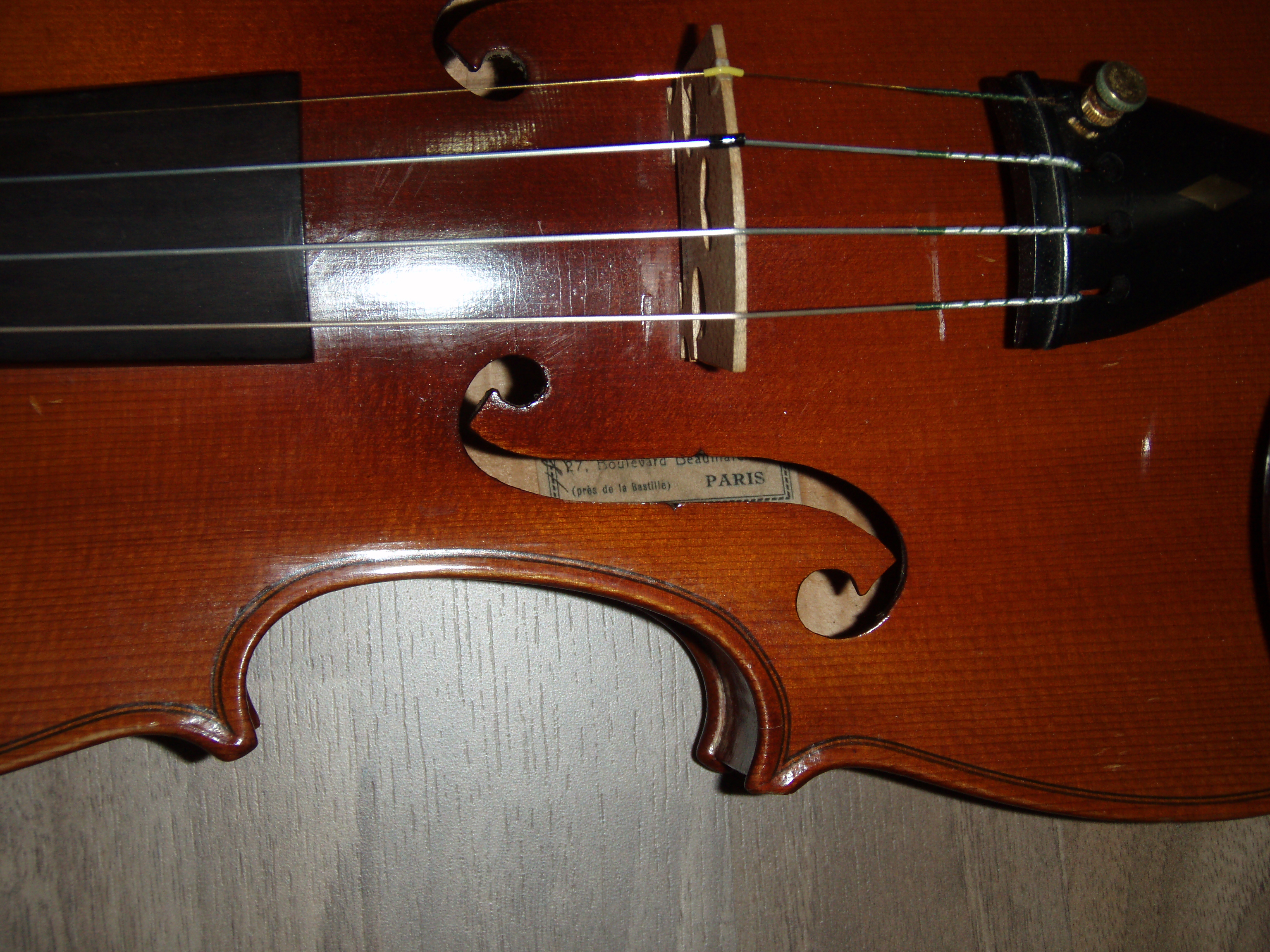 And the belly!
Now, as you can see, I use some pretty expensive strings – pirastro olivs.? They're gut strings (made of sheep intestines) so they don't require much strength to press down and most importantly, makes my violin sound more mellow, which I like.? I also use their gold E string because I somehow find that they somehow help eliminate those annoying whistling sounds.? And finally: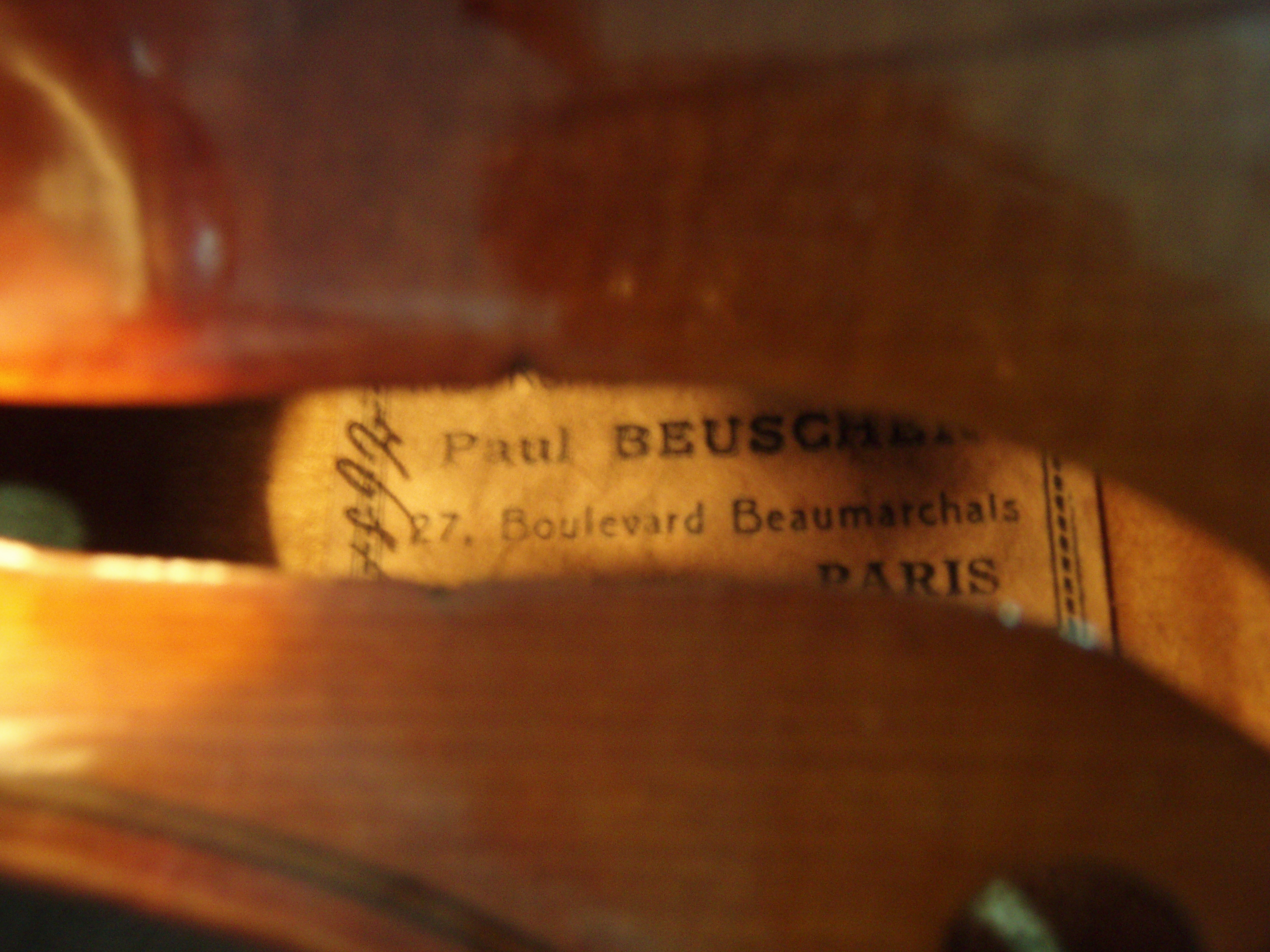 The Label!
It says Paul Beuscher, 27 Boulevard Beaumarchais, Paris, 1892.? The top part that was truncated in this photo reads Instruments de Musique.? The picture quality isn't that good but that's the best I could do…? I had to use a stupid torchlight to provide lighting.
By the way, I actually checked out Paul Beuscher and his shop is still around!? It's run by his heirs no doubt, but that's pretty damn amazing because the shop has been there since 1852!? They've even got a website:? http://www.paul-beuscher.com/.? Apparently they've expanded their business and have swollowed up the adjacent shops.? Unfortunately, they don't sell violins anymore.? Instead, they sell pianos, keyboards and guitars.??What a pity.
Anyway, I just wanna say that I?absolutely love my darling violin!!!