So two friends of mine and I got ourselves a new old car we've affectionately named "Old Shit" (it's brown) – for $300.? Lots of people who've seen it doubt its abilities.? But I've driven it and I tell ya, it's?a beast of a car!? It's also my first car, so…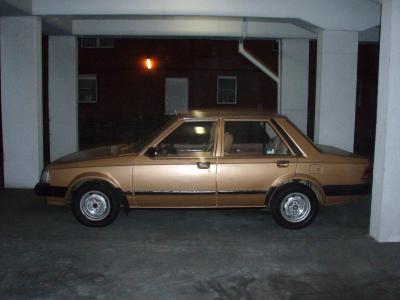 View of Old Shit from the other side without the annoying human.
The great thing about this car is that even though car thefts in Sydney is fairly common place, I don't think anyone in their right mind would steal Old Shit.? I mean, look at it.? Nevertheless I make sure she's locked up at all times.