So Comex is in town again and being such a technogeek I happily joined in with the festivities along with what must have been half of Singapore.? To be honest, I really wasn't looking for anything (read:?true technogeek), however despite?the idea of having to join the throngs of people packed in 3 expo halls, scouting out cheap deals just got me all tingly inside.? And yes, cheap deals did we find.? I got myself an Olympus?? 720 SW for $699 and I think it's pretty darned good.? It's shockproof to 1.5m (the salesman demonstrated it) and waterproof up to 3.0m (the display? model was underwater) and it's 7.1 megapixels, though I don't really know what that means because I'm not really into cameras (till now hehe).??Oh and the coolest?feature is that it can counter the effects of my really?wobbly hands.? Somehow, no matter how wobbly my hands are, it's managed to take the?sharpest pictures.? That's?like a godsend?for me!? I didn't have a chance to look at the competition, though,?because the Nikon booth was flooded with people taking photos with the Nikon girls.? But I didn't see anybody advertising a waterproof Nikon camera anyway, so there.? Ooh, and I got some freebies along with the camera – 2 xD cards (512MB and 1GB), extra battery, some cool silicon casing which I don't think I'll be using and a screen protector, which I think I won't use because the wrapping was in Engrish.
Anyway,?that was it for my purchases.? Lizzie got herself these cool iPod speakers which also doubled up as a radio, radio alarm clock ANd an iPod charger.? By the way, I've become quite trigger happy with my new camera purchase, so here's a picture of the speakers.? I think they look real cool and now my Lizzie can wake up to music.? Haha, did I not mention that I dragged poor Lizzie kicking and screaming along?
?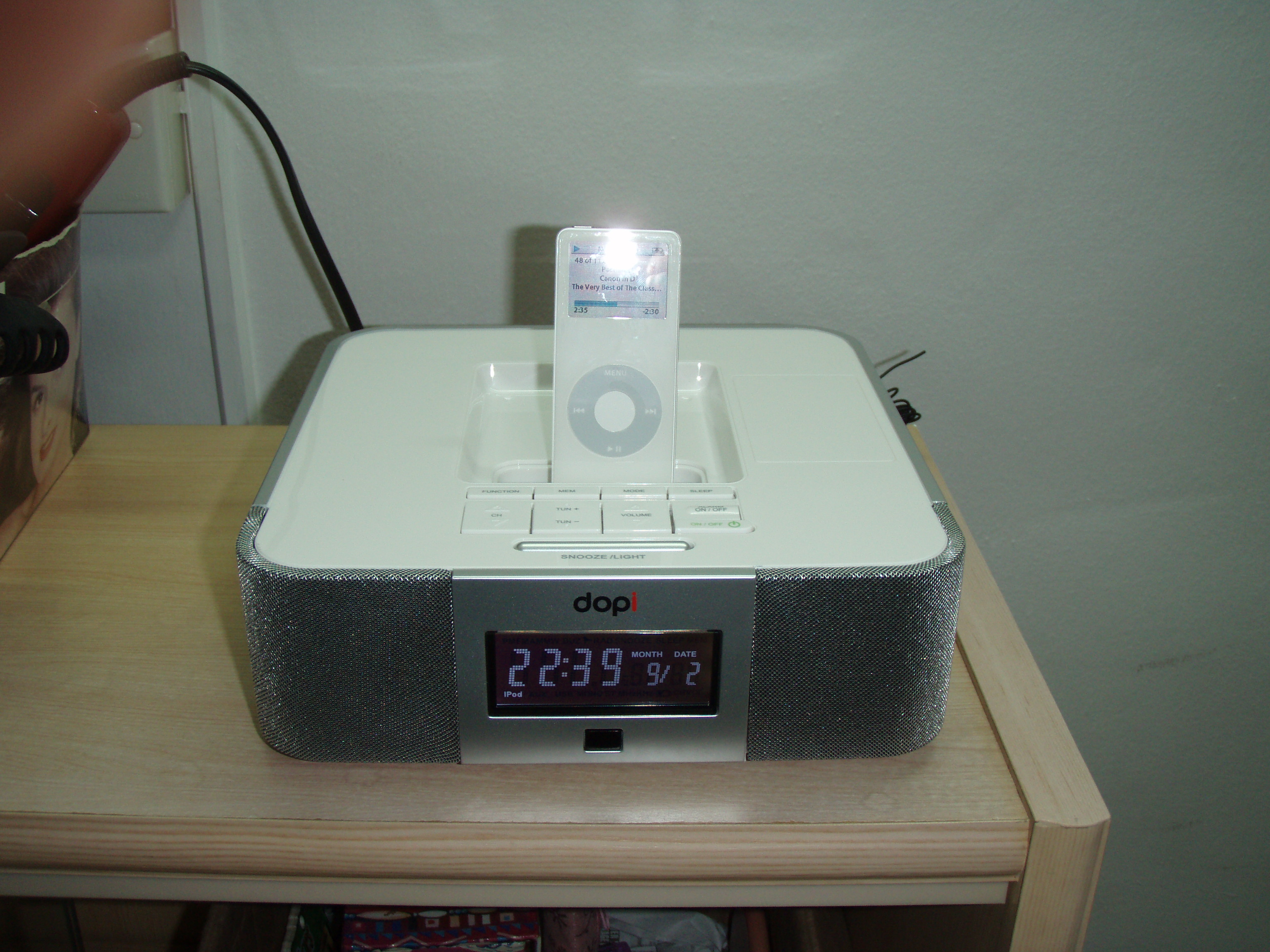 Yeap, this cost $128 (iPod not included).? Sorry about the finger, I'm still not too good at this photography thing
?
And Lizzie also got herself a new laptop!? It's an Acer one and I think it's pretty good with a 1.66 Core Duo procesor and 1GB of ram (free upgrade) with a 80GB hard disk drive plus 4 years warranty for just $1,598!? That's cheaper than the NUS deal she was mulling over.?
We finally escaped the crowd and headed home to slack for a while before heading for dinner.? I brought my camera along, so here's Lizzie at Fish 'n' Co in Tampines Mall.
?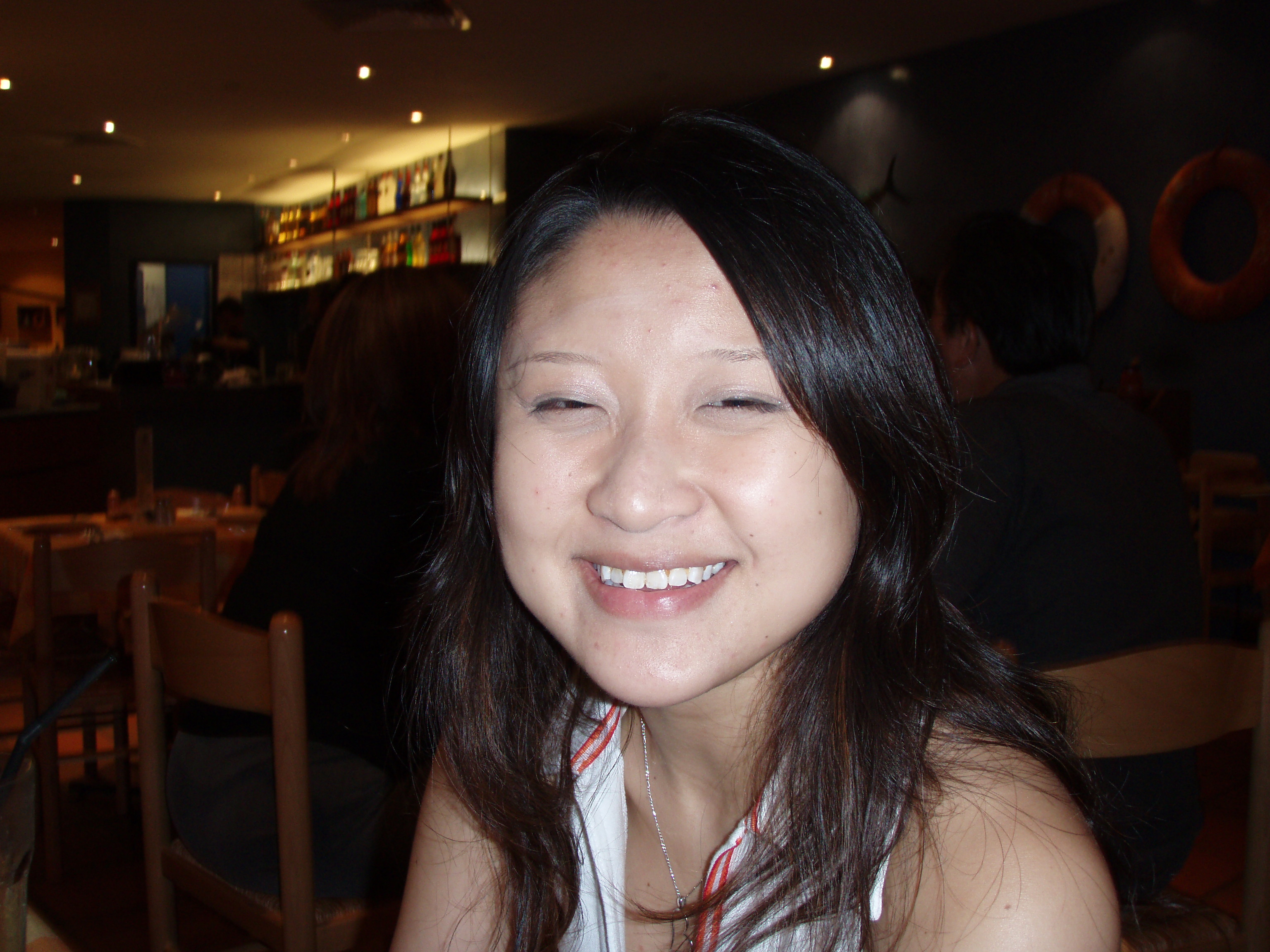 She sure looks mighty satisfied after her grilled fish, doesn't she?
?
Anyway, so after the whole day of walking at Comex, we decided to skip Union as originally planned and I sent her home and I helped her fix up her new laptop, and it's such a beautiful thing.
?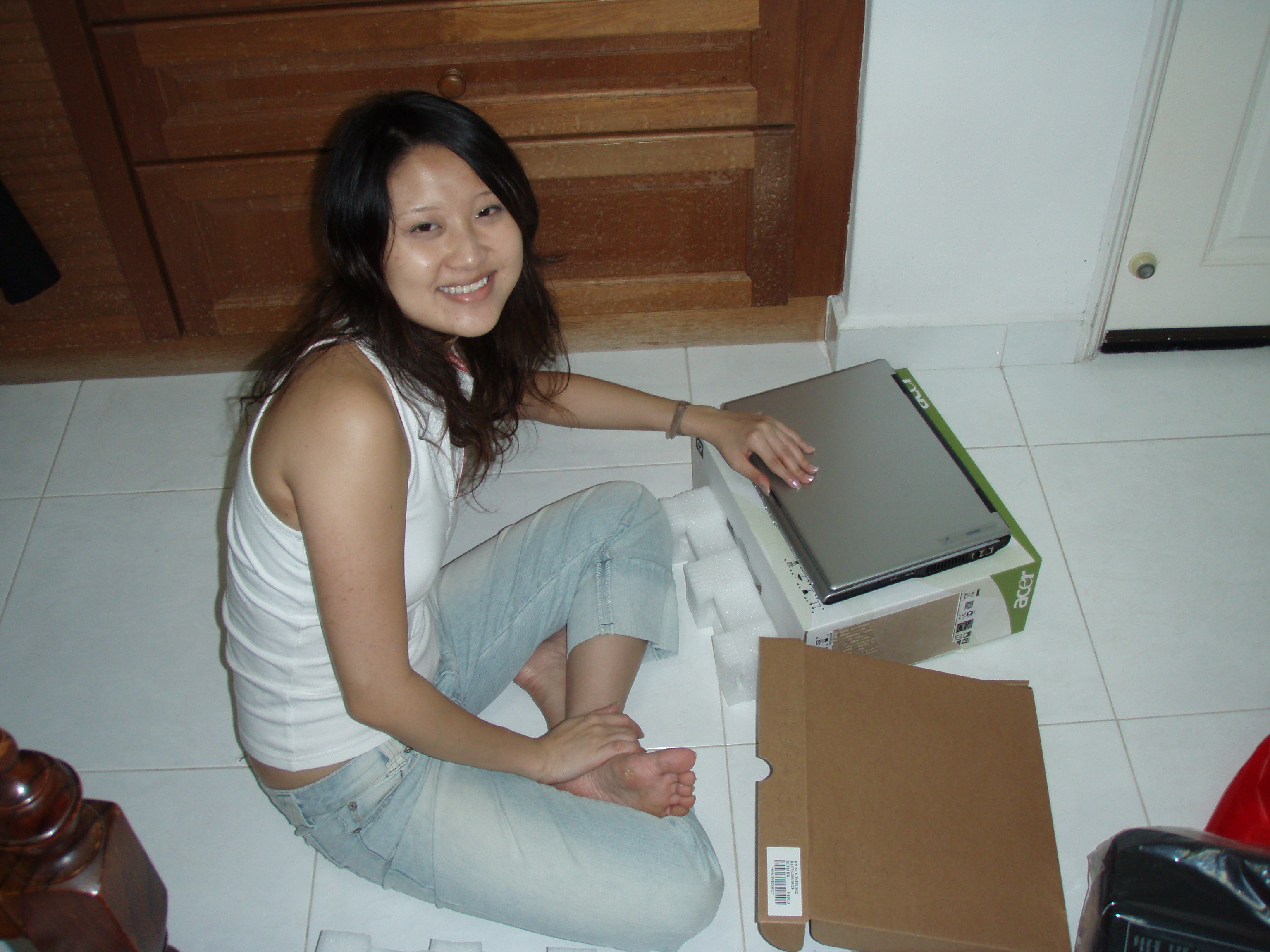 Lizzie and her new lappy
?
After a few hours of twiddling around, we finally got it up and running perfectly, and so the first thing I did?was to?help her install her favourite game…
?
?
By the time we were done, it was already?about 1am and so I headed for home, but not before this:
?
?
So that's another $70 down the drain.?