Thai?Express?has always had a special place in both?lizzie's and my hearts.? The food's not exactly spectacular, but somehow, we both always end up dining there.? You see, from time to time (pretty often), lizzie has a craving for spicy food and because Thai Express is pretty ubiquitous, whether it's Plaza Singapura, The Esplanade or Siglap, we always just conveniently walk through their glass doors.
The food, as I've said, isn't particularly exciting, but you can get a pretty decent meal for two for?about $25 – $30.? For that price range, the exceptionally fresh seafood is unbelievable.? For example, the prawns in the Tom Yam Soup are always crunchy and the fish always melt in your mouth.? I don't know how they do that, but my mother says it's some chemical they put in.? I'm not too sure, but at that price, I'd rather not know.? But that being said, I would never object to going there for another spicy meal where the food always looks fresh!
Some of the standard dishes we order quite often are the Tom Yam Thalay (seafood), and Kang Khiew Wan Gai (green curry chicken) because, well, they're good.? But it's hard to describe them, so I'll let the pictures we took on our last Thai Express?dinner?at Siglap speak for themselves.
?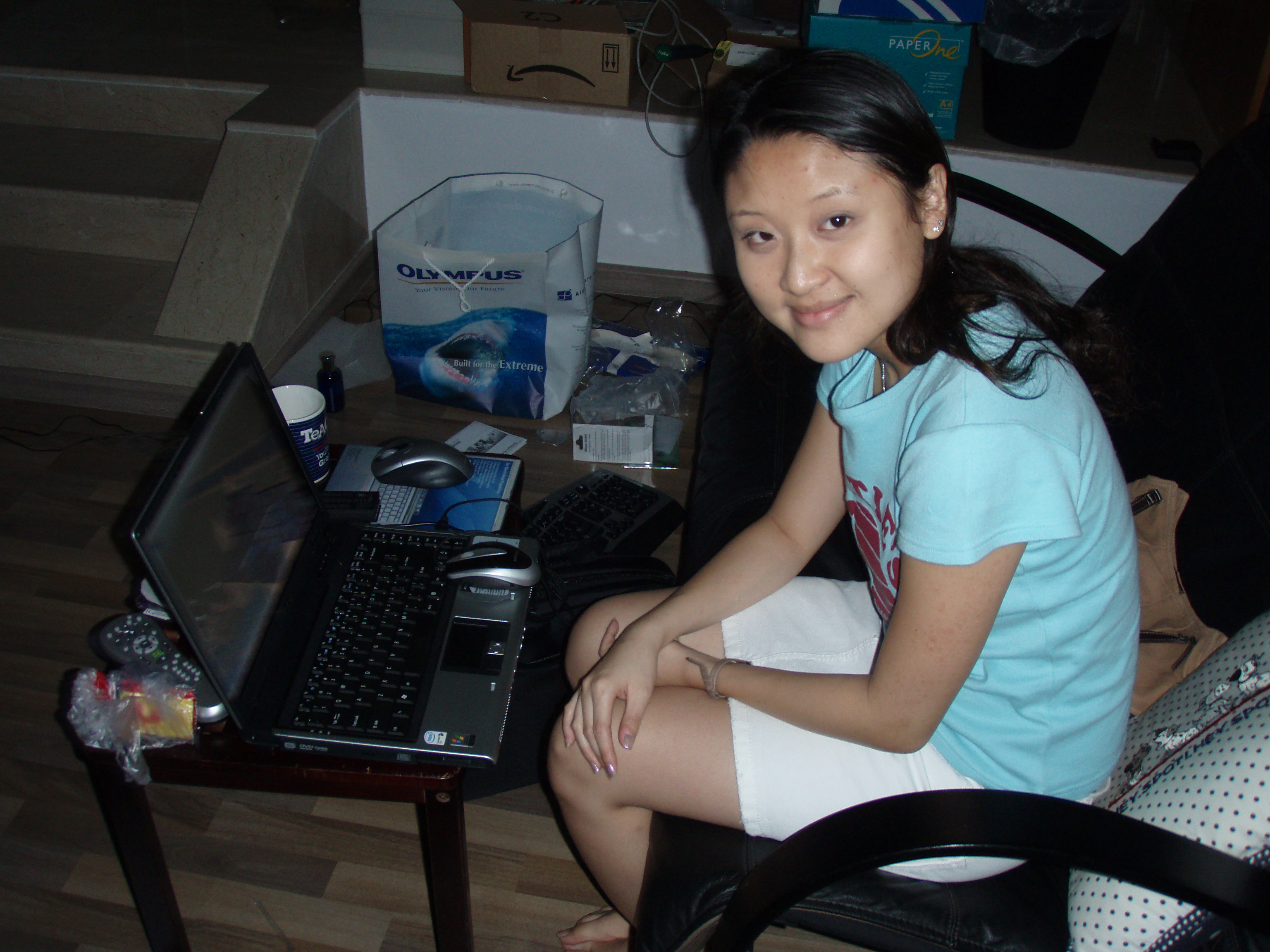 So here we are in my room preparing to go.
?
The first dish served was the Tom Yam Thalay.
?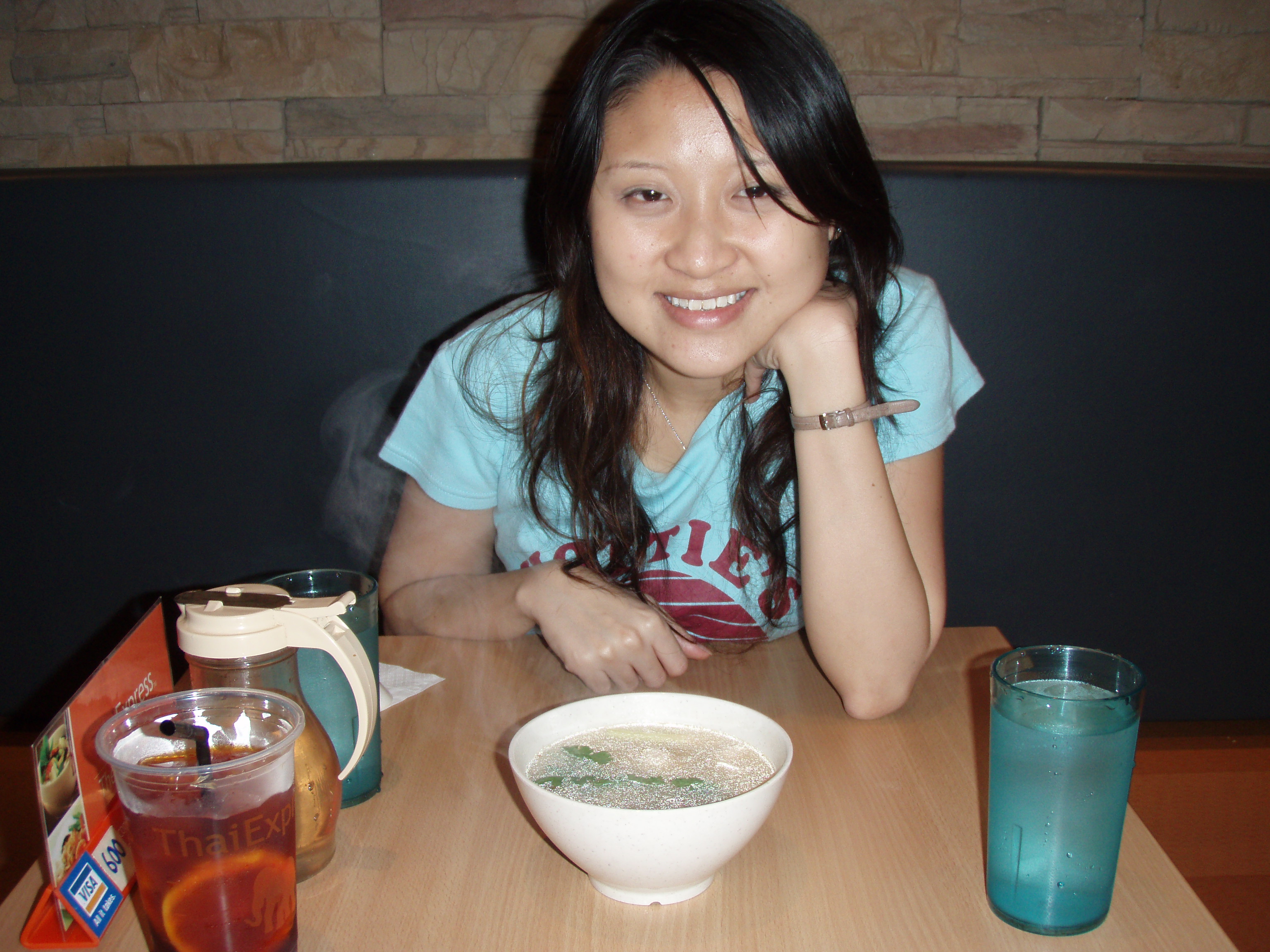 Lizzie and Tom Yam!? Two of my greatest loves in the same pic!
?
Now here's a close-up shot of the Tom Yam.? Looks great doesn't it?
?
?
Lizzie ordered some laksa thingy.? I'm not too sure about the name, but it still looks good.
?
And lastly, my favourite curry – green curry!
?
?
So we had a hearty meal and lugged our satiated bellies home without?much loss?in the financial department.? Of course, there's no pleasure without pain, and that dinner sent me running to the bathroom early next morning.? But it was totally worth it.